In the ever-evolving realm of technology, ASUS has once again taken a giant leap forward with its EeeBox PC ASUS EB1007P 21 Desktop Computer. At first glance, it might be mistaken for a sleek router, but don't let its unassuming appearance fool you. This compact wonder is more than meets the eye, bringing innovation, efficiency, and style to your workspace.
ASUS EB1007P-21: Overview
The ASUS EB1007P-21 desktop computer is a part of the EeeBox PC series, known for its compact size and energy-efficient performance. While the specific details about the EB1007P-21 model might vary, these desktop computers generally feature Intel Atom processors, compact designs, and multiple connectivity options.
Features: Unraveling the Marvels
Dual-Core Intel Atom Performance Harness the power of the 1.85GHz Intel Atom D425 processor, providing seamless performance for everyday tasks. From word processing to video streaming and web surfing, experience reliability like never before.
Rotatable VESA Mount The EeeBox PC comes with a convenient VESA mounting kit, offering unparalleled flexibility. With easy I/O port access on your mounted computer monitor, there's no need to twist and turn. Simply rotate the ASUS desktop to find the port you need, enhancing your user experience.
Energy Efficiency Redefined ASUS understands the importance of energy conservation. This desktop computer comes with a smart gadget that monitors energy consumption, displaying watt usage and energy loading percentage. Plus, it's environmentally friendly, requiring 70% less energy than traditional tower PCs. Experience high performance when you need it and energy savings when you don't.
Stay Connected Connectivity is key in the modern world, and ASUS doesn't disappoint. With a 10/100/1000Mbps Gigabit Ethernet RJ-45 jack, enjoy lightning-fast wired internet. Alternatively, go wireless with 802.11b/g/n Wi-Fi support, ensuring you're always connected, no matter your preference.
Design: Where Form Meets Function
Sleek & Clean Design Elegance meets efficiency with the ASUS EeeBox PC. Its thin, lightweight design ensures it occupies minimal space on your desk, transforming your workspace into a clutter-free zone. Its clean lines and modern aesthetics add a touch of sophistication to any environment.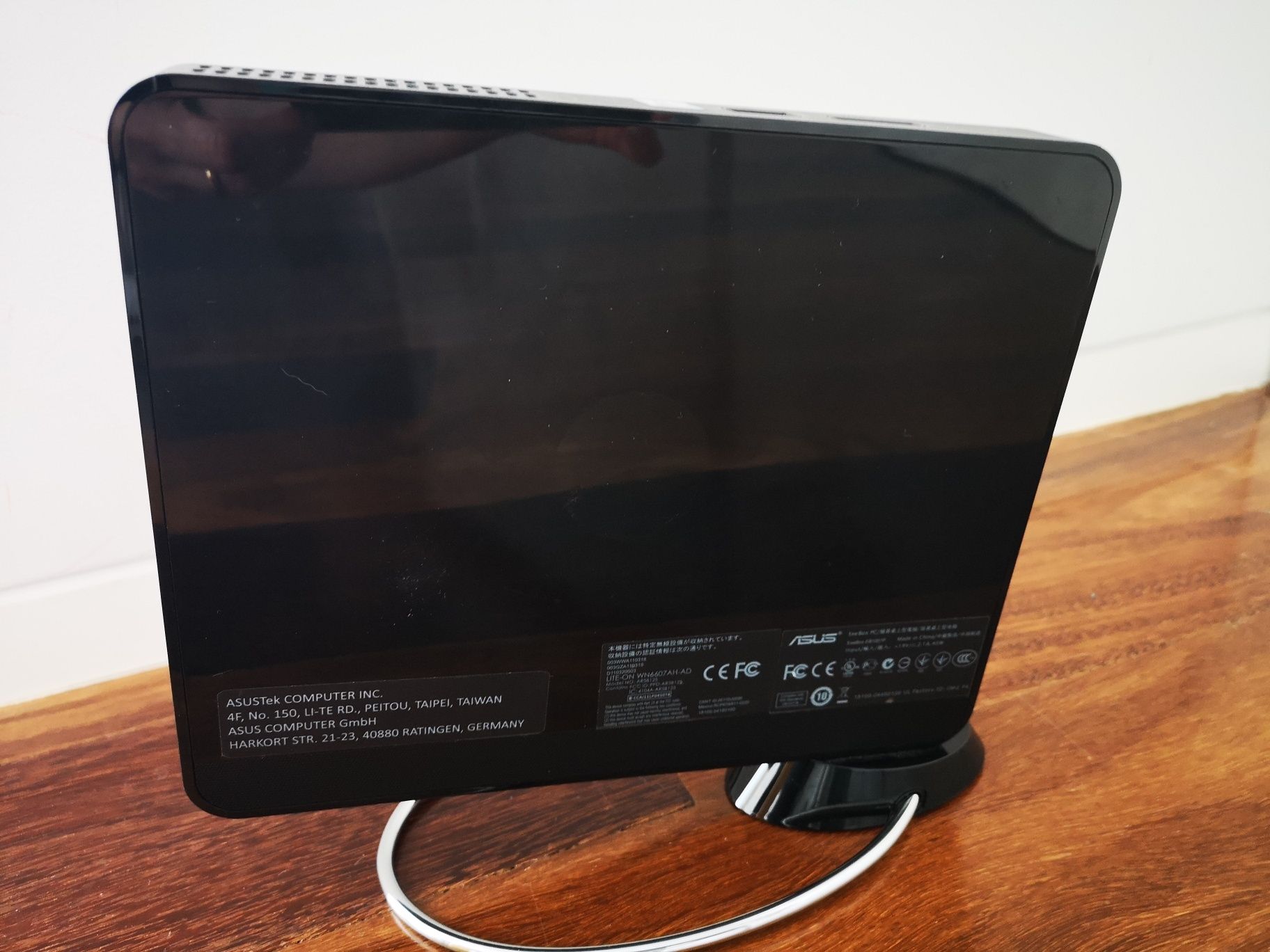 Space-Saving VESA Mount One of the standout features of this desktop computer is its space-saving ability. Thanks to the 75/100mm VESA mount, you can attach your ASUS desktop to the back of your computer monitor, creating a personalized all-in-one desktop computer. Say goodbye to cumbersome setups and hello to a streamlined workspace.
Why Choose the EeeBox ASUS EB1007P 21?
In a world where technology is constantly evolving, choosing the right desktop computer is crucial. ASUS has seamlessly blended cutting-edge features with an elegant design, redefining compact computing. Whether you're a professional seeking efficiency or a creative mind craving innovation, the EeeBox PC EB1007P-B001F is your perfect companion.
Embrace the future of computing with ASUS. Upgrade your workspace, enhance your productivity, and make a statement with the EeeBox PC EB1007P-B001F Desktop Computer. It's not just a device; it's a lifestyle upgrade.
The ASUS EB1007P-21 is a compact desktop computer known for its space-saving design and energy efficiency. It comes with various features that make it suitable for everyday computing tasks. However, please note that my knowledge is up until September 2021, and there might have been new developments or releases after that time.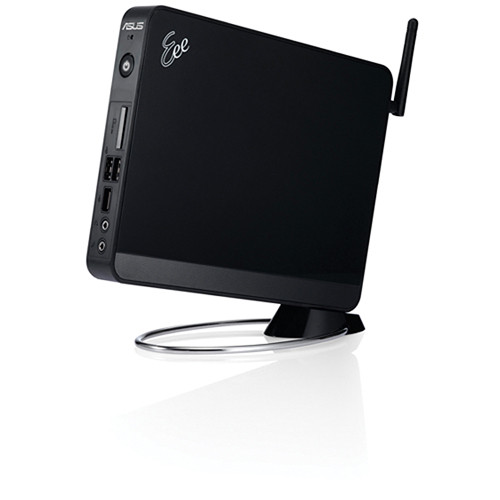 Key Features
In the fast-paced world of technology, finding the perfect balance between performance, space-saving design, and affordability can be a daunting task. Look no further, as the ASUS EB1007P-21 desktop computer stands tall as a testament to innovation, packing robust features into its compact frame. Here's why it deserves your attention:
1. Efficient Processing Power : At its core, the ASUS EB1007P-21 is powered by a 1.85GHz Intel Atom D425 processor. This energy-efficient yet capable processor ensures seamless multitasking and smooth operation for your everyday computing tasks.

2. Ample Memory : With 2GB of DDR3 RAM, this desktop computer delivers responsive performance, allowing you to run multiple applications simultaneously without any lag, enhancing your productivity.

3. Spacious Storage : The ASUS EB1007P-21 boasts a generous 320GB 5400rpm hard drive, providing ample space for your documents, multimedia files, and software installations. Say goodbye to storage woes and hello to a clutter-free workspace.

4. Integrated Graphics : Equipped with integrated Intel UMA Graphics, this desktop computer ensures decent graphics performance for your multimedia needs, making it an excellent choice for both work and entertainment.

5. Seamless Connectivity : Featuring a 4-in-1 media card reader, 10/100/1000Mbps Gigabit Ethernet, and 802.11b/g/n Wi-Fi, the ASUS EB1007P-21 offers versatile connectivity options, ensuring you stay connected, whether you're transferring files or browsing the internet.

6. Ready-to-Use Package : The ASUS EB1007P-21 comes with an included USB keyboard and mouse, saving you the hassle of finding compatible peripherals. It's a complete package, right out of the box, allowing you to dive into your work or play without any additional setup.
Windows 7 Compatibility ASUS EB1007P 21
Windows 7 was a popular operating system, known for its stability and user-friendly interface. The ASUS EB1007P-21 might come pre-installed with Windows 7 or be compatible with this operating system. However, please note that Microsoft officially ended support for Windows 7 on January 14, 2020. This means that it no longer receives security updates and patches from Microsoft, making it potentially vulnerable to security threats.
Windows 10 Compatibility ASUS EB1007P 21
Windows 10 is the latest operating system from Microsoft (as of my last update in September 2021). Most modern computers, including the ASUS EB1007P-21, are compatible with Windows 10. Upgrading to Windows 10 would provide you with the latest features, security updates, and support from Microsoft. If your computer came with Windows 7, you might be eligible for a free or discounted upgrade to Windows 10, depending on the specific upgrade policies at the time of your purchase.
Downloads and Support
For drivers, software updates, and other downloads related to the ASUS EB1007P-21 desktop computer, it's best to visit the official ASUS website or the support page specifically designed for this model. There, you can find the latest drivers, manuals, and software updates to ensure your desktop computer operates smoothly.
Please note that the availability of specific operating systems and software versions might have changed after my last update in September 2021. For the most accurate and up-to-date information, I recommend visiting the official ASUS website or contacting ASUS customer support.